Data Analytics & Insights, Data Science, Data & Cloud Engineering, Product Development, Information Management, Digital & IoT
Helping you find the right leaders
| Chief Data Officer | CIO | Head of Digital | Head of Data | Head of Data Engineering | Lead Data Engineer | Data Science Manager | Analytics & Insight Manager | Lead / Senior Data Scientist | Solution / Data Architect | Head of Product Development | Head of Data Platforms | Consulting Partner, Director, Manager | Sales Director |
Looking for the right talent to join your team, then please get in touch.
Partner with a specialist recruiter who has an in-depth knowledge of the senior and strategic data candidate landscape.
Access the whole candidate market – Data Talent Australia takes you beyond the active job seekers who have already applied for other jobs. We also have access to those who are not actively looking for a new position but would make the move for the right career opportunity
Understand how the market perceives your role – in a competitive market, with hard-to-find skills, we will give you an honest appraisal of your role. Will it be difficult to fill? How are candidates responding to your interview process? How can you hone your recruitment engagement to appropriately target the market? Get the insights that matter with Data Talent Australia.
Our Talent Acquisition Team is constantly connecting: engaging and meeting with passive candidates, industry experts, and senior managers in order to gather informative data across the market. This in turn means we have been able to map unique candidate insights across Australia.
Work with Australia's partner of choice for Data Recruiting. Data Talent Australia is the chosen Recruiting Sponsor for the Data & Analytics LIVE ANZ conference in 2020.
Join the many innovative technology companies, global enterprises, major consulting groups, TV and media companies, financial & insurances houses, healthcare & medical businesses who have partnered with Data Talent Australia to build their data teams.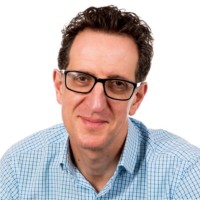 Meet your senior & strategic recruitment talent partner.
The founder of Data Talent Australia, Gino Lancaster, has been involved in the recruitment industry for the past 25 years and has extensive experience in recruiting strategic people associated with the data landscape; working on key recruitment assignments across Data Science, Analytics & Data Engineering, Digital & IoT.